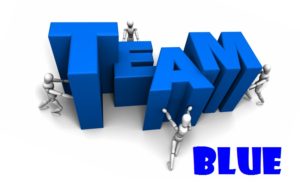 Welcome to YA Scavenger Hunt! This bi-annual event was first organized by author Colleen Houck as a way to give readers a chance to gain access to exclusive bonus material from their favorite authors…and a chance to win some awesome prizes! On this hunt, you not only get access to exclusive content from each author, you also get a clue for the hunt. Add up the clues, and you can enter for our prize–one lucky winner will receive one book from each author on the hunt in my team! But play fast: this contest (and all the exclusive bonus material) will only be online for 120 hours!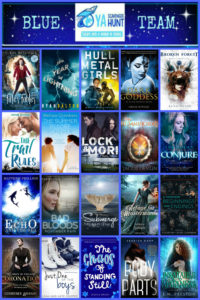 Go to the YA Scavenger Hunt page to find out all about the hunt. There are SIX contests going on simultaneously, and you can enter one or all! I am a part of the BLUE TEAM–but there is also a red team, a gold team, a green team, a purple team, and a pink team for a chance to win a whole different set of books!
If you'd like to find out more about the hunt, see links to all the authors participating, and see the full list of prizes up for grabs, go to the YA Scavenger Hunt page.
SCAVENGER HUNT PUZZLE
Directions: Below, you'll notice that I've listed my favorite number. Collect the favorite numbers of all the authors on the blue team, and then add them up (don't worry, you can use a calculator!).
Rules: Open internationally, anyone below the age of 18 should have a parent or guardian's permission to enter. To be eligible for the grand prize, you must submit the completed entry form by DATE, at noon Pacific Time. Entries sent without the correct number or without contact information will not be considered.
Meet my guest author, Ryan Dalton!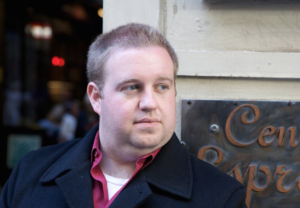 Today, I am hosting Ryan Dalton on my website for the YA Scavenger Hunt!
Ryan Dalton is author of the young adult Time Shift Trilogy, a series of time travel mysteries. Ryan splits his time between writing books during the day, fighting crime at night, and hanging out in his awesome underground lair. Please do not tell anyone he's Batman. It's a secret.
Here's some exclusive content for his book, The Year of Lightning.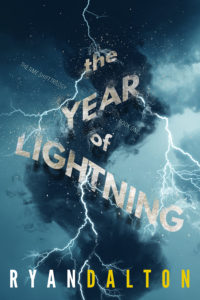 When 15-year-old twins Malcolm and Valentine Gilbert moved to a new town, they never imagined that the old house across the street could bring them so much trouble. A secret machine has reawakened inside, with the power to pierce time itself.
Meanwhile, lightning storms are breaking out all over town. They're getting worse every week, and seem to enjoy striking kids who just want to pass science class and mind their own business. When Malcolm and Valentine discover a connection between the house and the storms, their situation goes from mysterious to crazy stupid dangerous. Someone is controlling the great machine, and their purpose is nearly complete.
In a race against time, the twins must uncover the chilling plan, the mastermind behind it, and the force that's driving the deadly storms. They'll hunt a powerful enemy that threatens their town's existence, and the only clues are written in the sky.
EXCLUSIVE CONTENT
You can go purchase the book
HERE!
And don't forget to enter the contest for a chance to win a ton of books by me, hosted author's name, and more! To enter, you need to know that my favorite number is 7. Add up all the favorite numbers of the authors on the blue team and you'll have all the secret code to enter for the grand prize!
CONTINUE THE HUNT
Before you leave my page, make sure to enter in my giveaway for a YA book off of your wish list!
To keep going on your quest for the hunt, you need to check out the next author.
Tobie Easton!