You would think after I lost my blog the first time that I would've REMEMBERED to AUTO-RENEW … nope.
So here we are again, back to good old 2014 when I first moved to WP. EVERY. POST. GONE.
I'm mainly upset about the gaming posts : (
I had reviews on the romances in Dragon Age Inquisition. Sigh.
Video game romance is my thing. Romances in video games add this deeper level, and Bioware is the king at video game romance. This may give me a reason to play Dragon Age Inquisition again and romance Cullen.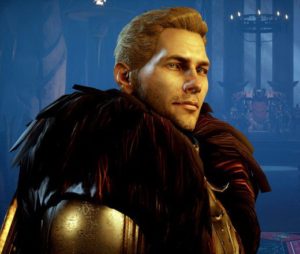 Hello, handsome. He really was a superb romance, one of my all time favorites. If you played the last DLC Bioware put out, and you romanced him, well, you got a special surprise.
But if I had to choose between Cullen or a certain dark-haired-brooding elf, it would be a VERY tough call.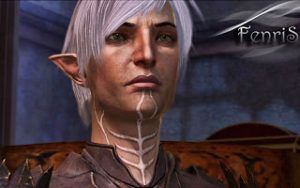 There's a rumor that Bioware is working on the next Dragon Age! I'll be sitting her waiting, hoping for another hot hero.
Who's your favorite video game romance?
PS…excuse the website as it goes under a design makeover