Hello, folks!
It's been awhile since I've reviewed a book. I read an advanced copy of this, for a freind, and wow, the girl did not dissapoint!
Here's the goodreads blurb.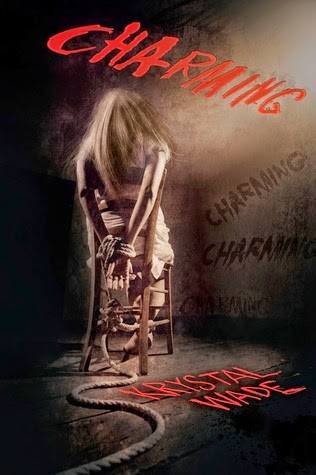 They say what doesn't kill you makes you stronger, and that's great . . . as long as you don't die.

Sixteen-year-old Haley Tremaine had it all: top-notch school, fantastic family, and a bright future, but all of that changed when an accident tore her family apart. Now, an alcoholic father, a bitter younger sister, and a cold headstone bearing her mother's name are all she has left.

Chris Charming has it all: a powerful CEO for a father, a prestigious school, and a fortune at his fingertips, but none of that matters when he lands a reputation as a troublemaker. Struggling to follow in his father's footsteps, he reaches out to the one person he believes truly sees him, the one person he wants: Haley.

Little do they know someone's determined to bring the two together, even if it means murder.
MY THOUGHTS:


If I could sum this story up in one line, it'd be this: An emotionally charged thriller with a twisted villain and a real-life Prince Charming.


This story put me though so many different emotions. I've never wanted to hug a fictional character so much. You'll keep guessing who the pyscho is and wondering what Haley will finally do, and just when you think you have it all figured out, bam! YOU'RE WRONG.

And let's not forget our Prince Charming in this twisted Cinderella tale. He's everything you hope for, so much, I wanted to find a reason to hate him, but guess what, he's just a good guy–wow, a good guy that's still so hot.
I don't normally read thrillers, and I thought thid would be too gory for me, but it wasn't.
While the book doesn't release until this October, you can add it to your goodreads now!