Since my book was published in May, I haven't been blogging as much as I used to. I miss it. So instead of disappearing, I decided to commit to three regular posts a week.
Monday Inspirations
Mid-Week Muse
Fantasy Fridays
There are tons of blogs giving out great writing/publishing advice and stellar book reviews, if that's what you're looking for, move along. I'm keeping it fun, simple and inspirational.
And I even made a cute little meme…awww.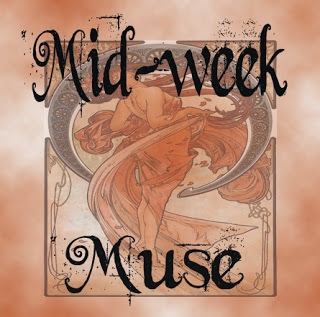 This weeks muse is all about love. While working on a certain critical scene in BF2, I had a song on repeat, for over two hours. It encompasses everything the characters were feeling and sparked such emotion I still get choked up when I listen to it.
The song is Stay by Rihanna and here to show it off are Klaus and Caroline from Vampire Diaries (swoon).
What's your muse this week?