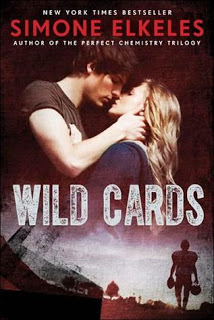 add to goodreads
Wow.
Just …wow. This is the best YA Romance I've ever read. When I saw this at BEA, I ran to grab the last copy and I am so glad I did.
Usually,
there's always one character I can't stand, but in Wild Cards, Ashtyn
and Derek are both likeable, and the supporting cast gets another
thumbs up.
Derek is the hottest YA boy to date. He's got it all, swagger, toughness, but he's sweet and sensitive.
Ashtyn is a tough chick who fights for what she wants, even when it seems hopeless. I constantly rooted for her.
The romance is hot, sweet and emotional. IT'S PERFECT. But the reason I think this is fantastic is it feels real. Just like high school.
If you haven't read this, I HIGHLY suggest you do!
This week's muse is dedicated to Derek who shows us tough guys can eat healthy, rock cute skull caps, be sweet and give us all those hot feelings.