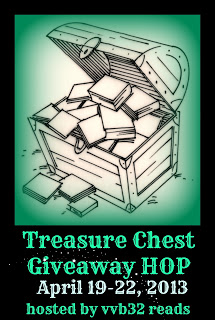 Ahoy! Today I'm part of the treasure chest hop hosted by vvb32 reads. The theme is treasure, sea, pirates, mermaids? When it came time to pick out a book, I had some trouble, but I think I have a selection that you'll love! One winner gets a copy of LEGASEA by Krystalyn Drown.
Goodreads Blurb:
When sixteen-year-old
Aileen Shay sees a dead girl floating in the bay during a midnight yacht
party, she never imagines Jamie Flannigan, her new boyfriend, may be
involved. The only thing she knows about Jamie is that he personifies
the one thing she has been drawn to her entire life – the ocean. But as
she grows closer to him, she realizes he knows more about the murder
than he's telling. When another girl is attacked, and Jamie refuses to
answer her questions, Aileen searches for answers on her own.
Aileen
learns that Jamie's family belongs more to myths and legends than they
do in the real world. They are selkies, and after the Flannigans
threaten her family, Aileen suspects they are responsible for both
attacks.
But they aren't the only ones in her small fishing town
who can keep a secret. As Aileen uncovers the truth about the murder,
the selkies, and her own family, she learns why her soul is bonded to
the sea. But with that revelation comes a choice – to permanently sever
her connection with the water, which comes at a painful cost, or embrace
a legacy that just might get her killed.
Doesn't that just sound awesome!
fill out the rafflecopter below and stop by the other blogs!