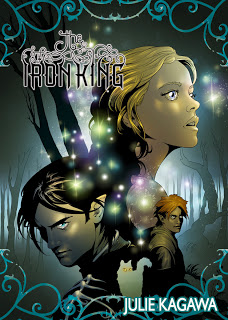 You read that correctly. Julie Kagawa is teaming up with Bluewater Productions to do an Iron Fey Comic book. I AM PYSCHED! This is my Favorite YA series. If you're as big a fan as me then you should check out the kickstarter page here
By supporting the cause, you not only get to back an amazing series, but you get some awesome appreciation prizes: copies of the comic, hoodies, handmade chibi, wyldwood art OR your likeness drawn in the comic—trying to convince the hubby on this one.
I don't know about you, but I am definitely going to back this.