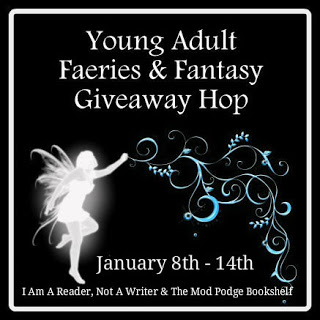 Today I'm joining the YA Faeries & Fantasy Giveaway hop hosted by I am a reader not a writer.
I don't think I'll ever be sick of fantasy or faeries, EVER.
Fantasy is what got me into writing. It started with Choose Your Own Adventure novels. Falling into a new world enticed me. I began writing my own stories, and now my YA Fantasy, BROKEN FOREST, will be pubslihed by Curiosty Quills Press. Woot!
But enough about me. I'm sure you're here for some free stuff : )
First, the best YA Fantasy there is. It is an AMAZING story filled with a unique world and how it's inhabits struggle to survive. It shows the strength of the bond between a father and son and brothers. Plus, it has a vast amount of quotes that have become some of my favorite. Here's one:
" Sir Topher finally looked up. "Because any hope beyond that, my boy, would be too much. I feared we would drown in it."
"Then I choose to drown," Finnikin said. "In hope. Rather than float into nothing."
Next on the list is my favorite YA Fantasy/fairies series: THE IRON FEY by Julia Kagawa. These books remind me of the 80's. Don't ask me why, but I feel like everything I loved about being a kid is somehow hidden within these pages. There's hot fairies, imaginitive settings and a great cast of characters. The winner can pick any book from the series.

This book is a hidden gem. I LOVED how magical it was. It's a fantasy romance and it involved chocolate. Do I need to say more?
And last on the list, SPLINTERED. What would a fantasy giveaway be without a Alice in Wonderland re-telling?
One winner will be able to choose one of the above in e-book or paperback. Fill out the rafflecopter below. Good luck and Happy 2013!