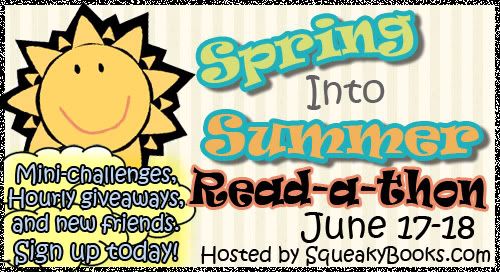 There's no better way to start off summer then with a read-a-thon! Enna Isilee at Squeaky Books is hosting this fabulous event. The read-a-thon starts Friday June 17th @ 8am MST Saturday June 18th @ 8pm MST. That's thirty-six hours of non-stop reading! LOVE IT.
Every few hours there will be mini-challenges, and a giveaway. You can win a bunch of books, and just for signing up, you're entered to win a $25 Amazon gift card!
I have a few books on my bookcase that I've been waiting to read. Here's my list:
Minder by Kate Kaynak
The Adventures of Tom Sawyer by Mark Twain
Catcher in the Rye by J.D Salinger (I read this in ninth grade–don't remember any of it!)
I might add more, but this is my starting list. I have a few books I plan to pick up at the library this week. We'll see if I add more.
If you want to join in the fun, sign up here.