This Week's Topic:
What books were you obsessed with as a kid???
This is a very good topic! The first book I was obsessed with was The Poky Little Puppy. I have no idea why, but I loved this story. Maybe because the pup was bad, and I was always bad…lol At my baby shower my Mom bought me a fresh copy for my son. AWWWWWWWW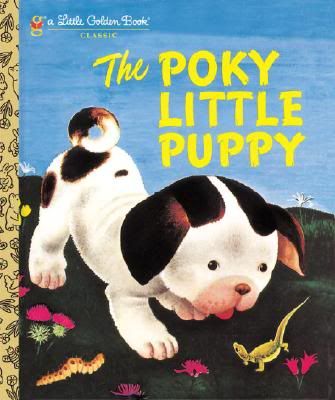 As for my books, there's no question. CHOOSE YOUR OWN ADVENTURE!!!! I remember scouring the school library for every possible copy. I'd read to about page five, die, then go back and try again. I still love them, and they're probably the reason I'm an RPG gamer.
One day I'll write my own, and it'll be banging!